Forged Olive Cleaver Vegetable knife
This is a hand forged quality knife, best used for cutting vegetables. This vegetable cleaver is especially suitable for finely chopping various types of vegetables into, for example, nice strips or slices. It can also handle light poultry well. Uniquely hand hammered, the handle is made from beautiful olive wood. The knives are manufactured 5CR15MOV from stainless steel, hardness 58 60HRC.
Would make any cook happy as a gift. The knife is very ergonomic and balanced.
The Olive
The Olive series from Forged is a very successful fusion of robust steel with beautiful olive wood, giving it a warm and modern look. The Olive series has a wide variety of knives.
Olive wood is characterized by a beautiful and characteristic wood structure. An Olive Forged knife will be a real eye-catcher in every kitchen. With the Olive series, you opt for a robust but also a refined and stylish knife because of its fusion with wood.
Product details:
Made from Japanese steel
Hardness of 58 Rockwell
The blade length of the cleaver is 17.5 cm (6.8″)
Blade thickness of 2 mm
Grinding angle of 18 degrees
Forged by hand
Packed in a luxury wooden box
About Forged
Out of an enormous love for cooking and dining, in 2014 the idea was born to create a distinctive, attractive, high-quality but above all affordable knife range. A knife range that besides its functionalities would also be an extension of your kitchen, outdoor kitchen or of the user himself. Knives with which you can show your love for cooking and dining.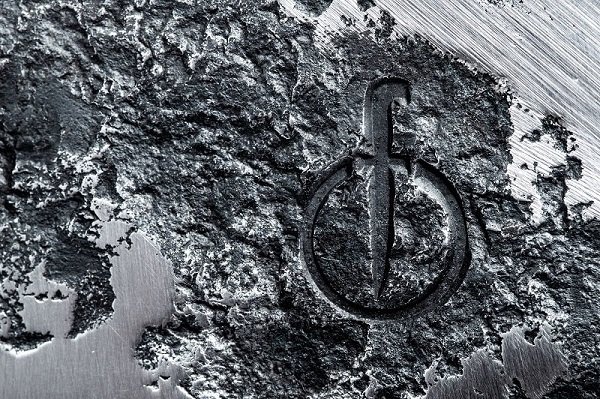 After coming into contact with a small but passionate knife factory that besides their traditional way of working also shared the same vision, the idea of a new knife brand took shape. In this factory, with its small workshop and enthusiastic knife-makers, each knife is still for the most part produced by hand in a traditional way. The workshop radiates passion for the craft; the heat, the smell and the orange glow of the fire, the hissing sound when the metal is cooled, but especially the forging of the knives works inspiring. This passion and craftsmanship, which you don't normally see in the end result of a knife, was at the heart of Forged's characteristic look that we wanted to create. And our name also derives from this.
Production
The production of a Forged knife takes a lot of time,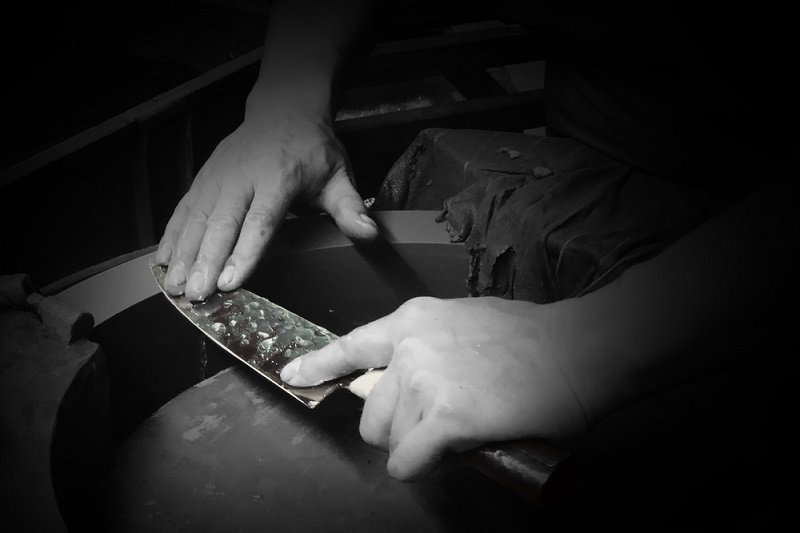 energy and patience: the knives are forged, shaped, hardened, ground, polished, washed and carefully packed by hand. Because of the forged look that is literally created by the hammer of the maker, every knife has a unique appearance. No knife is the same. And the idea that after the sale of a Forged knife, the user 'handcrafts' it by using, sharpening and treating it, honours the Japanese steel and thus the Japanese term wabi-sabi. This Japanese term stands for the beauty of an object that acquires its own character through years and intensive use. Every Forged knife, wherever it is used in the world, becomes even more unique after it is sold.
How Forged Knives are made?
Wok accessories you may find useful…